Morgan Freeman is becoming one of the most respected actors in Hollywood and is also known for his participation and support with environmental conservationist group One Earth.
But it has also become apparent that the beloved actor also has a heart of gold–especially now that he has devoted his ranch to helping save honeybees. The Academy Award winner has now tuned beekeeper, turned his home over to the fight to preserve honeybees.
The 81-year-old, Shawshank Redemption star began his journey as a beekeeper in 2014, and has been working to feed the bees sugar and water to help them. He has converted his 124-acre ranch in Charleston, Mississippi into a giant bee sanctuary.
Bees contribute hugely to the production of our fruit and vegetables crops. According to the Honey Bee Conservancy they also help increase the improve the quality and amount we grow.
However over the last 50 years honeybees are mysteriously vanishing, leaving farms with fewer pollinators for crops. The honeybee populations has declined by 44 percent in the U.S., between 2015 and 2016 alone, according to Livekindly. CEO Jodi Monelle.
More than a decade ago, US beekeepers began finding their hives decimated by what became known as colony collapse disorder. Explanations for the phenomenon have included exposure to pesticides or antibiotics, habitat loss and bacterial infections.
Bees' natural habitats are being threatened by the use of pesticides and man-made changes to the range of plant species found in the environment.
"Bees may be small but they are extremely hard-working creatures and if that tiny two percent is lost, 80 percent of our food from crop cultivation will also disappear," Monelle states
Morgan enjoys beekeeping and hopes to increase bee numbers he also plans on having a good time in the process.
The actor and director said he had shipped in 26 hives full of bees from Arkansas to his ranch and feeds them sugar water.
Morgan told Jimmy Fallon in an interview on "The Tonight Show", that he doesn't even wear protective clothing and has never been stung, something that may have to do with him not harvesting honey from them.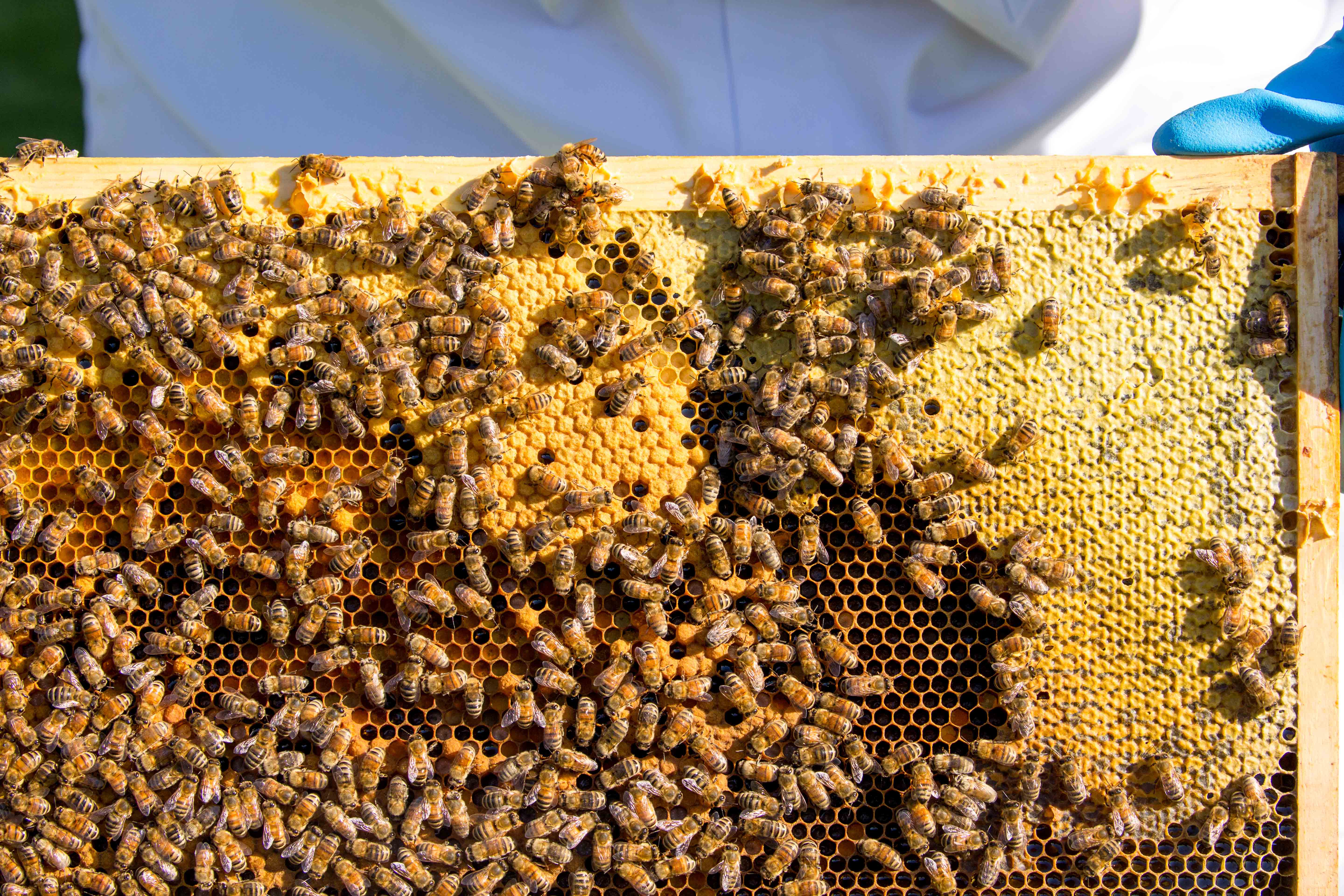 "There is a concerted effort for bringing bees back onto the planet … We do not realize that they are the foundation, I think, of the growth of the planet, the vegetation," he told chat show host and comedian Jimmy Fallon.
Apparently he also has a gardener who helps him with the bees and growing different types of plants like clover and lavender which the bees love.
Take a look at the full interview in the clip below.
If you were inspired by this story then please SHARE with your friends on Facebook.
Scroll Below To Read More Top Stories From News Actual.