A 97-year-old war veteran visits his local Arby's fast food restaurant and orders the same meal every day. There's hardly a day that passes where the employees at the fast-food restaurant don't see the meat lover arrive at the establishment for his "regular" order.
Staff first got to know the World War II veteran Doug when he started to show up at their place of work every day. Once they heard his story and found out more about this war hero, they did something so special, which has touched the hearts of the whole country.
At 97-years-old, World War II veteran Doug know what he likes. He orders his "regular" meal each day: a roast-beef slider with Swiss and a senior drink… Coke with no ice. Some employees decided they wanted to know more about him since he was such a regular.
The employees took a moment out of their busy lives to sit down ask Doug a few pointed questions: "Hey, Mr. Doug, we just want to know what keeps you coming back to this Arby's location?", according to a source.
Doug returned with a comment to reminded the employees how short life can be and the importance of appreciating each thing we have while we are here as it can be ripped from us in a moment.
The struggling war veteran said that the Chandler Arby's location was "the only place I can get a sandwich or get something or anything else to eat that doesn't hurt my stomach."
Because of his stomach problem, Doug orders the same thing every day and sits at the same table to eat it. Employee Travis Coye said: "He has a stomach disorder. This is, unfortunately, the only thing he can eat."
Another employee, restaurant manager Christina Garnage, explains, "He comes in with a walker, as soon as we see him come to the doors, we try (to) grab the doors for him."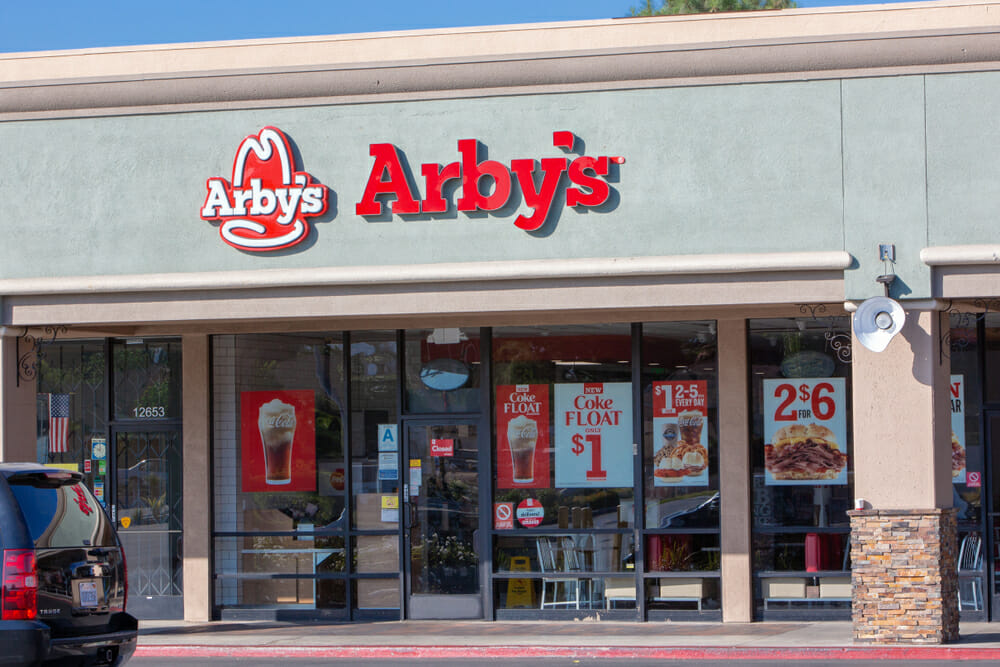 Christina then added that when she started working at the restaurant about 32 months ago, Doug started making it part of his daily routine shortly thereafter.
Christina said Doug has been visiting the same Arby's nearly every day for over two years. "He's gone through a lot being a veteran, coming in, being in a retirement home, but he doesn't have family," she said.
Staff decided they wanted to do something for Doug, who risked his life serving his country during World War II, so gave him a $200 gift card. The manager said, "He was shocked, hardly had anything to say," the manager said.
As Doug doesn't have his own family support network staff gave him their cell numbers, as well as deliver his favorite meal to his door, if he wasn't able to make it to the restaurant.
Arby's decided to give Doug food for life, which will begin once he uses up that gift card. A local eye doctor also stopped by the restaurant to provide Doug with a free exam and glasses.
Take a look at the video below for more details on this story:
If you were moved by this touching story then please SHARE with your friends on Facebook.
Scroll Below To Read More Top Stories From News Actual.